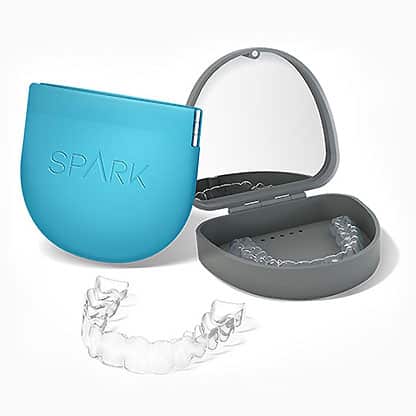 Spark Aligner System
Clear teeth aligners from Spark are made with innovative TruGEN™ material. This material makes our clear aligners more comfortable, clearer, and less likely to stain*. With a targeted design, Spark Clear Aligners may result in more efficient and effective tooth movement when compared to the leading brand. Click the button below to learn more about Spark Clear Aligners.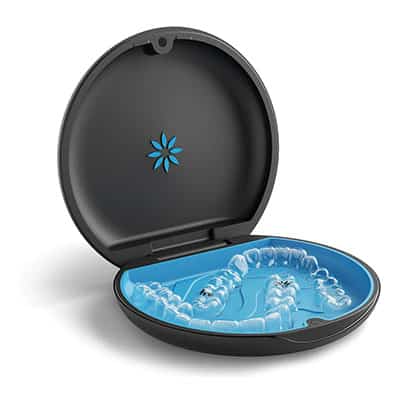 Invisalign Clear Aligners
Invisalign is a brand of clear aligners used for orthodontic treatment. It is an alternative to traditional metal braces for straightening teeth and improving dental alignment. Invisalign aligners are made of a transparent and flexible plastic material that is custom-designed to fit over the teeth comfortably. Click the button below to learn more about Invisalign Clear Aligners.