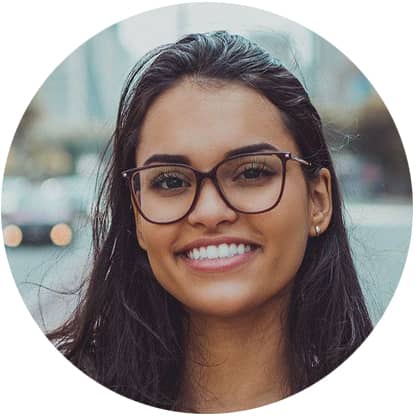 Adult Orthodontic Care in Calgary
If you're an adult who thinks you're too old to undergo orthodontic treatment, we've got good news for you! As long as your teeth and gums are healthy, you're never too old for orthodontic treatment as teeth can be moved at any age! At Surrideo Orthodontics, our motto is "Getting Things Straight" and we proudly provide comprehensive orthodontic care to patients of all ages. In fact, many of the patients Dr. Cohen treats are adults who've decided they want to enjoy the many benefits that come with having healthy and straight smiles!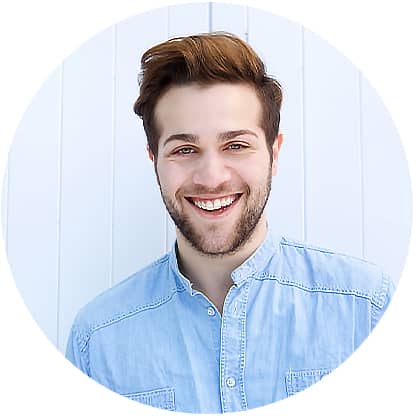 How Adults Benefit From Orthodontic Treatment
Orthodontic treatment not only makes your smile more attractive but it also helps improve the overall health of your teeth and gums. Adults who undergo orthodontic treatment can benefit in many ways including:
Can get a fantastic smile for more self-confidence and better self-esteem
Makes it easier to brush & floss your teeth for better oral health
Treatment can create a more comfortable bite and improved ability to chew food properly
Orthodontic treatment can cut down on excessive wear & tear on teeth due to a poor bite or a teeth grinding habit
an help you avoid tooth decay, bone loss and TMJ pain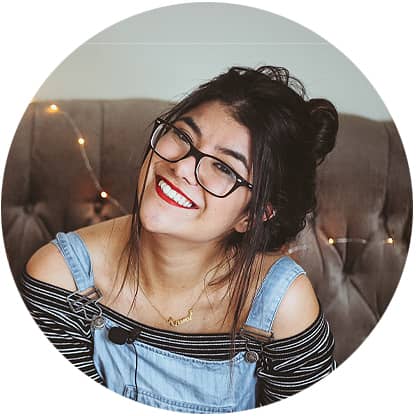 Wearing Braces is Definitely Not a "Teen Thing" Anymore
Many years ago, most people assumed that braces were just for teens as it was common to see teenagers with highly visible, bulky metal braces covering their teeth. But things have changed a lot over the past few years, and as of today, people of all ages including older adults are routinely undergoing orthodontic treatment. One reason so many adults are deciding to see orthodontists to improve their smiles is because it's widely known that there are many more treatment options available today than just standard metal braces.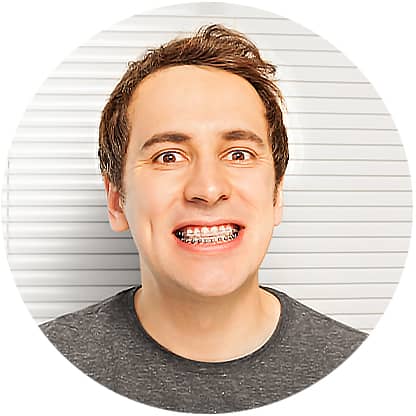 Orthodontic Treatment Options for Adults
Our practice offers several types of orthodontic appliances which are ideal for adults such as clear braces which blend in perfectly with the teeth for discreet treatment and Invisalign which works like braces except there are no metal wires or brackets used. Even the conventional stainless steel braces we use are popular among adults as these modern metal braces are smaller and more attractive than the metal braces used in the past.
We are proud to offer our patients several types of braces because we know every patient is unique with his or her own needs and desires. Some of the most popular orthodontic treatment options adults enjoy wearing include:
Invisalign
Damon Clear Braces
Invisible/Hidden Braces
We Help You Choose the Right Type of Treatment
During your first visit with us, Dr. Cohen will provide you with a thorough examination followed by a discussion of his findings and your potential treatment options. We will work closely with you to determine which type of appliances are right for you so the treatment method chosen will meet all your orthodontic needs while fitting seamlessly with your lifestyle. We want the time you spend in treatment to be a pleasant and even exciting time.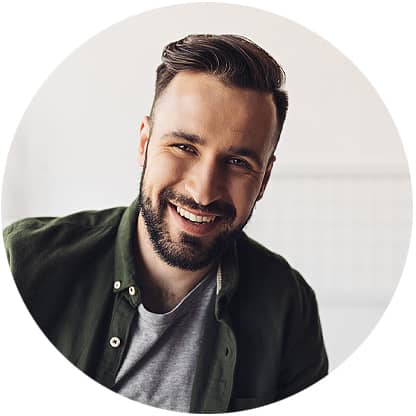 Contact Us Today to Schedule Your Consultation
If you're ready to begin the journey toward the healthy and attractive smile you've always dreamed of, we welcome you with open arms to Surrideo Orthodontics! To set up your first appointment, please complete the Appointment Request form. One of our friendly team members will then contact you to schedule an appointment time that's convenient for you. We are conveniently located in Calgary AB and we offer flexible appointments to fit your busy schedule, so it's easy for you to get the smile you deserve!