Dr. Warren Cohen Calgary Orthodontist
Welcome to Surrideo Orthodontics, where we offer orthodontic care that fits different smiles. Dr. Cohen and his team work to help patients of all ages achieve beautiful, confident smiles in Calgary, Alberta. To us you are more than just a patient – you are family! And that means we work together with you from the beginning to find your most suitable treatment options, a customized approach and an enjoyable orthodontic experience.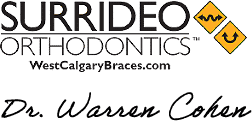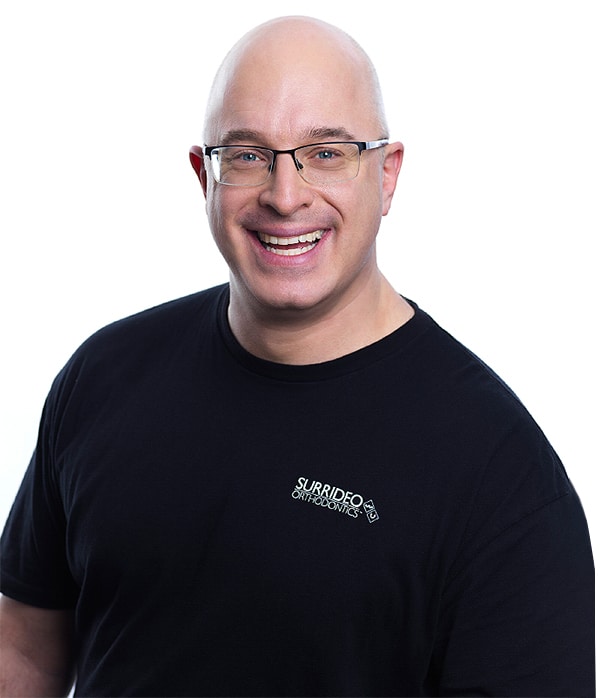 We don't want finances to stop you from having the smile you deserve. We pride ourselves on designing interest-free financial payment plans that can work for anyone's budget. Our payment plans are fully customizable to your family's treatment needs and lifestyle! Our team is also committed to assist you in maximizing your orthodontic insurance benefits.

The Spark Clear Aligner System and Invisalign Clear Aligners are very popular orthodontic treatment options. With over 20 years experience, Orthodontist Dr. Warren Cohen leads his friendly team to offer patients this effective orthodontic treatment that will create the beautiful, straight smile you've always dreamed of.

Surrideo Orthodontics is proud to provide a range of services, including braces and clear aligners (Spark and Invisalign), to patients of all ages throughout Calgary and the surrounding areas. We specialize in adult orthodontics, as well as pediatric orthodontics, to provide healthy and gorgeous smiles for the whole family.

WHY CHOOSE US
Our Doctor: Dr. Cohen, a third-generation Calgarian, grew up close to our office. He knew he wanted to be an orthodontist since high school, and attended four different universities, concluding his education at the University of Manitoba where he completed his specialty training to become an orthodontist. He is a specialist in orthodontics and is a member of the College of Dental Surgeons of Alberta and the Canadian Dental Association.
Our Team: At Surrideo Orthodontics, our team shines brightly. We have a passion for helping patients achieve healthy, beautiful smiles and truly love what we do. From the first call to your final retainer check, we want you to feel at home in the orthodontist chair and in our office.
Our Mission: Surrideo Orthodontics was founded on the belief that people of all ages deserve a beautiful and healthy smile. Through customer service, current technology and a variety of treatment options, we are passionate about helping people achieve the smile they seek.