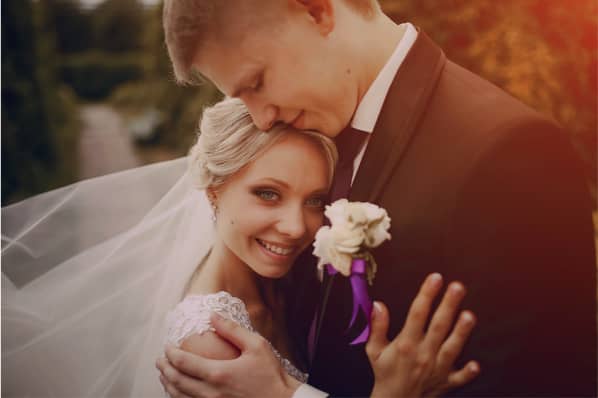 Invisalign for Your Wedding Smile
Early summer is when many couples begin making wedding plans. If you're starting to plan your wedding, you certainly want the big day to be perfect in every way. In addition to choosing your wedding attire, making out the guest list and deciding who will be your best man and maid of honor, you may also be thinking about your smile. After all, the day will be filled with laughs, smiles and lots of photos!
With your wedding around a year away, now is a great time to set up an appointment with Dr. Cohen, our Calgary orthodontist, to find out if you are a good candidate for Invisalign. Invisalign is a very discreet treatment that can provide you with an amazing smile that's both beautiful and healthy.
Removable and Convenient
Since the clear aligners used with Invisalign can be removed, it's a very convenient way to get that beautiful wedding day smile. Tasting food options for the big day? You will have no restrictions on taste testing. Taking engagement photos? Again, simply remove Invisalign and smile for all of those special moments.
When you choose Invisalign as your orthodontic treatment, you won't have to worry about sitting through numerous uncomfortable adjustment appointments because there is nothing to adjust! You will need to visit us periodically during the time you're wearing your aligners so we can check on your progress; however, these appointments are generally very quick and easy.
Invisalign fits seamlessly into your lifestyle which means treatment will never be a burden or get in the way while making those important wedding plans. Without question, it is convenient to improve a smile with Invisalign clear removable aligners, which is why so many people love this treatment option.
Schedule An Invisalign Consultation in Calgary
If you're ready to get the wedding day smile of your dreams, schedule an appointment with us today to find out if you're a good candidate for Invisalign. During your first visit to our office, Dr. Cohen will provide you with a thorough examination followed by a discussion of your potential treatment options which could include Invisalign. We look forward to seeing you soon and helping you make your wedding day the best day of your life!